Thankfully last weekend is over and behind us. It was not a complete loss, but it sure wasn't good either.
It was a weekend full of different emotions for the Bears and their fans. On Friday night everyone was shocked (and a little sad or angry too) as the Bears gave up a 3-0 lead in the 3rd period in Wilkes-Barre. Saturday was filled with frustration (and definite anger) as the Bears didn't appear ready to play against the visiting Whale. And then on Sunday everyone was happy (and somewhat relieved) as the Bears finally beat the rival Penguins on Giant Center ice.
Last weekend is just a memory now and the Bears get set for their 2nd of 3 straight three in three weekends. With the playoffs about 2 months away this is the time that championship teams start to figure things out and come together.
This team still has immense questions about it heading into the final third of the season. After 47 games the Bears find themselves in pretty good shape. They have a 26-14-4-3 record and are currently the #4 seed in the Eastern Conference for the fast approaching playoffs.
But things don't feel right. We all see the talent on this team and I am sure most of us feel that they should be performing better.
Sure, roster attrition has been a factor, but all teams deal with that. Worcester, who comes to town on Saturday, is missing their top 2 goal scorers currently. Wilkes-Barre, Sunday's opponent, has dealt with incredible roster flux for the second year in a row.
To be honest the Bears have had a pretty steady season as far as roster moves goes. There were some injuries early and there have been a few call-ups throughout the year, but nothing that should have a tremendous impact on the team.
So what is the problem? I can't be sure. I have some theories that I will surely share with you over the next couple of months, but for now I will allow the team to prove me wrong.
29 games to go. The Bears, as a whole, need to figure out their weaknesses and work at fixing them. This weekend offers a good start.
The Bears play 3 this weekend and the opponents span 3 different parts of the standings.
Tonight the Bears play the Syracuse Crunch. Syracuse currently sits in 14th in the Eastern Conference. This game features a team from the bottom of the conference.
They are an offensive team (3.24 goals per game) that can't stop anyone (3.36 goals allowed per game).
Hershey is getting them at a decent time too. The Crunch have lost 4 straight and are only 1-6 in their last 7 games. In those 7 games they have managed to keep their opponents under 4 goals only 2 times.
So the weekend starts off with a team that Hershey SHOULD beat.
Saturday night sees the Worcester Sharks visit Giant Center for their first and only visit this season. The Sharks are currently the 7 seed in the Eastern Conference, so this game features a team from the middle of the conference.
Worcester has gone 2-5 in their last 7 games. And the majority have been close, low(er) scoring affairs. In those 7 games, 5 of them finished with a score of 3-2...4 of those were Shark losses. The other 2 games were 4-2 scores. To translate...in their last 7 games the Sharks have scored 3 or fewer goals 6 times while allowing 3 or few goals 6 times.
Nothing if not consistent.
The Sharks are 4-0-0-0 against the East Division so far in 2011-12. Before anyone gets worried...those games are against Binghamton (twice), Syracuse, and Wilkes-Barre. The 3 wins against Bingo and the Crunch are hardly something to get excited about as they are currently the two last place teams in the conference.
Worcester is a better defensively than they are at producing offense. They are 5th in the league in goals allowed per game but only rank 23rd in goals scored per game.
A good chunk of that can be attributed to their goalie Tyson Sexsmith. Currently he sits in 4th place in the AHL with a goals against average of 2.15. And he is 6th in save % at .925. Obviously a very solid goaltender.
While Worcester is a better team than Syracuse, this is still a game the Bears SHOULD win.
Sunday brings the Baby Pens back to Giant Center. This is the game that will truly indicate where our Bears are at this point in the season. Sure, they just beat them last weekend, but they also blew a 3-0 lead last Friday night to this team.
The Pens are playing well right now. They are 1st in the division (4 pts up on Hershey) and are currently 2nd in the conference. They are 9-3 in their last 12 games (although only 2-2 in their last 4) and have scored at least 3 goals in 14 straight games. 8 of those game saw 4 or more goals go in for the Pens.
Goaltender Brad Thiessen is also playing better of late. In his last 9 starts he has gone 7-2 with one loss coming in relief of Scott Monroe. He was a stud last season, carrying the Pens to the division title, and is regaining his form at the right time this year.
The Pens are a great road team too. In fact they are better at home than on the road this season. At home they are 10-9-2-2, but on the road they are 18-4-0-3. 4 regulation losses. 4. Not too shabby.
And one more thing to keep in mind. Sure the Bears power play is vaunted...1st in the league. And yes, the Pens PK is basically average (18th in the league overall...15th on the road). But the Baby Pens have scored a whopping 10 shorthanded goals on the road this year. Best in the league.
Why is that important...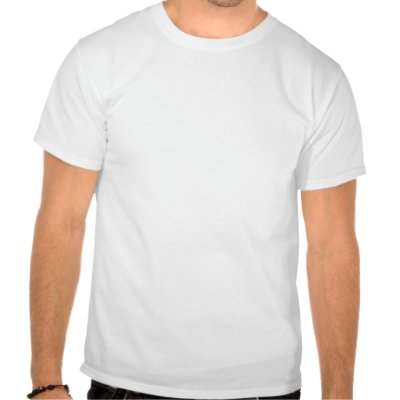 The Bears have allowed 4 shorties on home ice...4th most in the league. Not a huge number, but something that should keep the Bears power play on their toes and maybe slightly less aggressive come Sunday evening.
Whereas Friday and Saturday see games that the Bears SHOULD win, Sunday sees a game that the Bears NEED to win. They need to show themselves, the Pens, and the rest of the league that they are able to beat their arch rival on a consistent basis when points are at a premium. They need to show that they can be the best team in the division.